Welcome!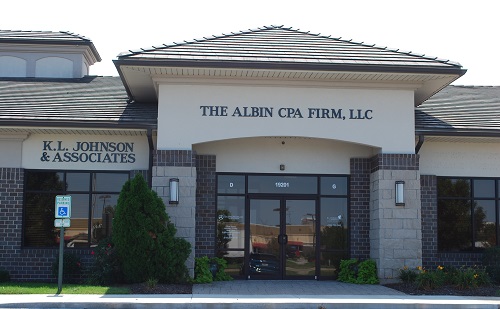 Thank you for visiting The Albin CPA Firm, LLC website.
We are a full-service tax and accounting firm. Our friendly team is dedicated to providing our clients with a professional, personalized experience to help them achieve their goals. We seek to understand your unique situation and then deliver results with highly personalized service and advice.
On our website, you will find information about our firm and the services we provide. You will also find various resources including tax tools and financial guides to assist you. These tools are designed with you, the client, in mind. These tools include downloadable forms and publications, financial calculators, news and links to other useful sites. Whether you are an individual or a business, The Albin CPA Firm, LLC has the experience to help you accomplish your goals.
Please take a look at our website and list of services. We would love to hear from you, please give us a call or send us an email to schedule a free consultation!
The Albin CPA Firm, LLC
19201 E. Valleyview Parkway, Suite D
Independence, MO 64055
(O) 816.350.9800 | (F) 816.795.8805
info@albincpafirm.com
Office Hours:
Monday through Friday 9am - 5pm
Evenings and Saturdays by Appointment
You can also send us a message directly through the contact page of this website.